Software de comercio electrónico
Online retail stores are powered by eCommerce software. Sometimes it's built in-house, but typically online retailers use popular eCommerce software solutions like Magento, Shopify, or WooCommerce. This is what you should know about software for online stores in Europe.
Content:
Today, there are so many eCommerce solutions that you can choose from. There are those mentioned (Magento, Shopify and WooCommerce), but in Europe there is also a great demand for solutions such as PrestaShop, Lightspeed, OpenCart and BigCommerce. And if we think of Intershop, Openshopen and EKM Systems, there is still more to choose from.
Below is a list of popular shopping cart software providers and their features:

Lightspeed eCommerce
Lightspeed eCommerce is a cloud-based solution to buy an online store with, that is extra convenient for omnichannel retailers. It enables them to manage in-store and online inventory, view all customer information and analyze multi-channel sales data, all from one system.
Shopify
Shopify is a cloud-based ecommerce platform, powering over 1 million online businesses worldwide. Shopify can be used to sell products online and in person. It offers built-in tools to help you create and analyze digital marketing campaigns, and offers a single dashboard to manage orders, shipping and payments. It now offers a 3-day free trial and 1 dollar per month for 3 months on all plans.
Webador
With no technical knowledge required, Webador's user-friendly drag-and-drop website builder is ideal for launching a webshop. Easy to use steps make it easy to customize your site yourself. Normally a steal at just €9 per month, users can now get started for a promotional price of €1 per month.
BigCommerce
Build a business that's ready for anything with the flexibility of Open SaaS. BigCommerce has a partner-first mentality and architecture, including WordPress integration, it allows you to work with the apps, agencies and technologies you prefer. Try the platform now and get one month free when you pick your plan.
Strikingly
With the hosted software from Strikingly, you're able to build your own website for free. You don't need any coding or design experience, drag and drop functionality makes it easy to edit all the available sections. Its ecommerce tool 'Simple Store' allows you to turn your website into an online store and connect it to PayPal or Stripe.
Ecwid
Ecwid allows users to create a free online store within minutes. Instead of free trials, users can keep using the software for free for as long as they like. The software offers a lot of integrations that helps users sell on multiple channels, such as social media. The company is part of Lightspeed, since it was acquired in 2021.
Before starting your online store
When you're deciding which eCommerce platform you want, there are a few basic things to keep in mind. What do you want to sell online? Second, what will your business name? And third, what eCommerce solution will you be using?
"There is always a suitable solution for you."
There are many options available. All these solutions satisfy every conceivable need. Whether you run an online specialty store, an e-commerce website selling a single product, a popular merchandise website, or a marketplace with over 100,000 different items from multiple vendors, there is always a software solution that is right for you.
The e-commerce software based on your product range
To decide which online trading platform you are going to use, it is necessary to know exactly what you want to sell. Actually, it is something that you should know initially if you want to launch an online store . If you are only going to sell digital items, a simple store, with Shopify or Sellfy should be enough (try saying this phrase ten times in a row…).
"If you are selling hundreds of items, you may be interested in Magento."
If you run a large online store that sells hundreds and thousands of items, you might want to take a look at software like Magento. And still, Shopify might be useful to you too. Therefore, research is everything! Look at the websites of online sellers that you like to visit. What functionality will you add to your own site?
You might even think further. Do you want to sell on multiple channels instead of just on your own website? Next, make sure that your software provider offers management of multiple sales channels, such as marketplaces.

Looking for ecommerce software to start selling in Europe? Webador and Shopify are platforms that are well optimized for cross-border ecommerce.
Do you have dreams that go beyond a store?
Today, there are many popular online marketplaces in Europe . It's not just household names like Amazon or Ebay, but there have also been a significant number of major online stores that have become marketplaces.
Let's take Bol.com, the largest online store in the Netherlands, as an example. Like Amazon, it started as an online bookstore, but due to its popularity it quickly expanded into other product categories. It now also operates as an online marketplace for third-party vendors, and most of its revenue comes from these third-party vendors.
"Marketplaces are often powered by extensive software like Magento, Intershop, or IBM."
The operation of an online marketplace does not usually take place on online trading platforms that are available for a couple of euros a month. Most of the time, these online platforms are built in-house or with extensive software like Magento, Intershop, or IBM.

Will you sell internationally?
If you are setting up your online store, you are probably creating a website in your own language. However, you might think if you want to sell internationally.
Cross-border e-commerce in Europe is growing rapidly. Setting up your store internationally could help you reach a larger audience. If you already know you'll be targeting multiple countries, make sure your software provider has capabilities to do so.

Localization of your e-commerce store
If you decide to sell internationally, try to localize your website. This means that if you have an online store in Germany and want to sell to Belgian customers, you should translate your website into both French and Dutch, so that all Belgian customers can easily visit your website.
In addition to the language of your website, also think about the payment methods available. Belgian customers may prefer different payment processors than German ones. See our page on online payment methods in Europe for more information.
Europe has many cultures and each one has its own shopping habits and payment methods.
Try to find out which providers offer the best eCommerce platforms for cross-border sellers. These website builders also often offer integrations with popular local payment methods.

What kind of software are you going to use?
When looking for the best ecommerce website software for your online store, you may have to decide whether to use open source or closed source software.

Looking for ecommerce software to start selling in Europe? Webador and Shopify are platforms that are well optimized for cross-border ecommerce.
Open Source
What is the main difference between these two software methods? Open source software means that the source code is available for you to access and modify. This should not only give you a more secure feeling (you can literally see every piece of code that is used to build the software), it also gives you more freedom as you can modify this source code.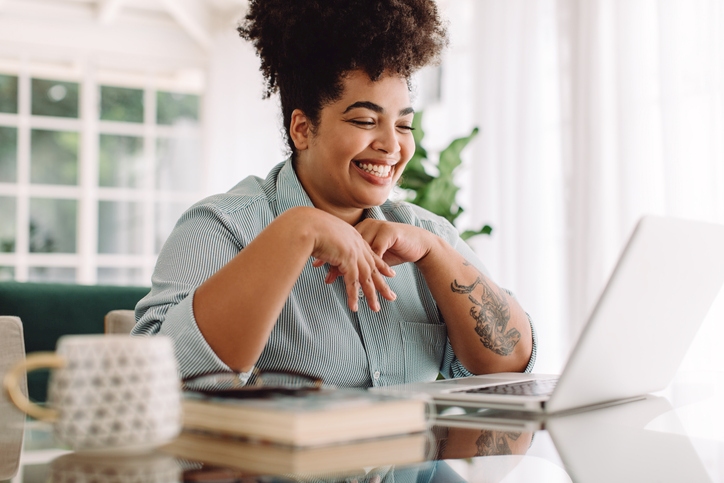 software closed
Closed software is the exclusive property of the person or company that developed it. To use it, you usually pay a license fee. In return, you get upkeep and support.
'Closed e-commerce does not require any technical knowledge.'
Online sellers often prefer closed online trading platforms as they do not require any coding skills. It allows users to create their own site with website templates and add functionality such as order management and payment options.
Some well-known closed e-commerce software may even offer you other services besides web hosting. They can also offer mobile apps for the business or have your website fully integrated with an online marketplace.
Advantages and disadvantages
Both open source and closed source software have advantages and disadvantages. It will depend on what features you consider most important for the type of e-commerce business you want. Are you an expert programmer? Would you mind paying a monthly fee to use the software? Do you trust the software delivered to you? Wouldn't you mind spending hours and hours completely tweaking the software to suit your needs? Consider all of these questions while choosing an option.

Information to share on your e-commerce site
Once you have chosen the software, you should think about what information you will put in your online store. The information you are required to share may depend on whether you sell to consumers or businesses. If you're selling in the EU, there are some important rules you need to know. Otherwise, you could face a penalty.
'Your website should include your physical and email addresses.'
Some of the obligations under EU rules include that you must provide customers with certain information. For example, you have to share your identity, physical and email address, the main characteristics of the goods or services you sell, return policies, price (including additional charges, such as taxes, delivery prices and postage), the available payment methods and the right to withdraw from the contract.
Find out before selling online in Europe
We cannot stress this enough, but please do your research before selling online in Europe and in specific markets across Europe. The European Union has certain laws and regulations related to online sales (and these may differ from the rules, for example, in the United States), but each country also has its own rules.
Frequent questions
Here are some frequently asked questions about ecommerce software:

What is ecommerce software?
Ecommerce software is software you need in order to run ecommerce business. Famous online retail websites like those of Amazon, Tesco, Vente-Prive and Zalando run on software. It enables these websites to offer visitors the possibility to search for products, add them to their shopping carts and eventually buy them online.
This kind of software gives your website ecommerce tools. Think about product pages, a search feature, a shopping cart, the implementation of payment methods of more.
What is the best ecommerce solution in 2023?
Currently, there are so many ecommerce solutions, that the answer to this question really depends on your needs. Do you want to run a simple store with just a few products? Or do you have a website with different databases and do you want to sell to multiple countries? Or maybe you want to open an online store as an addition to the physical store you have.
Try and compare solutions like Shopify, Lightspeed, Magento or WooCommerce. The last one is a WordPress platform, so if you are already familiar with that content management system, check it out.
How do I compare platforms?
If you have found several ecommerce software providers, you need to compare them to find which solution best suits your needs. The first reaction might be to compare prices. That is OK, but make it an honest comparison. Do not just look at the 'per month' price, but also check what other prices, fees and paid upgrades there are. Try to calculate what each software solution will cost you per month or per year. And if you use free open source software, take in consideration the hours you will make (or have someone make for you) to customize the software.
When comparing ecommerce software, do not just look at what your business needs now, but also at what it might need in the future. Is your goal to be active in multiple countries? Do you want to sell totally different kind of products later? Then make this part of your research when you are comparing the different features of the solutions you have found.