JouwWeb launches its international brand Webador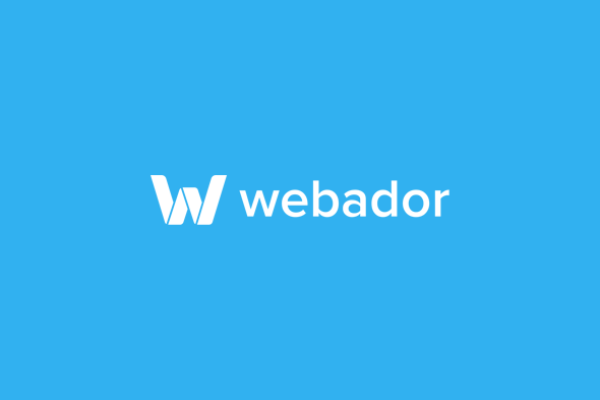 JouwWeb, a Dutch service to build websites and online shops, has launched its international brand. It's called Webador and is aimed at the English and German speaking part of Europe. Ecommerce News spoke with founder Wouter Twisk about the expansion plans.
JouwWeb is a popular solution from the Netherlands to easily build (ecommerce) websites. It was founded in 2010 and enables people to start their own website for free. Since 2018 however, it's also possible to start your own online store based on this solution.
80% increase in registrations since the lockdown
And now there's an international brand: Webador. The launch comes at a perfect time for the Dutch company. Since the lockdown, due to the coronavirus outbreak in the Netherlands, the company saw a 80 percent increase in registrations.
JouwWeb saw registrations increase by 80% since the lockdown.
"Last week, we've had already realized the goal we had set out for the whole year", founder and CEO Wouter Twisk tells Ecommerce News Europe. "We are still seeing online shops generating more revenue during these times."
Webador platform is in English and German
With the service getting so many positive responses in the Netherlands, it felt like a logical next step to expand the service across Europe. "We increasingly spoke to entrepreneurs who were interested in the service, but don't speak Dutch. Now we can support them and increase our reach", Wouter explains.
Many entrepreneurs wanted to use our service, but don't speak Dutch.
Actually, Dutch enterpreneurs were already able to make an cross-border online store through JouwWeb, because the company supports the most popular languages in Europe. "But with Webador, the complete platform can be used in English or German."
Many small differences in other languages
The first experience JouwWeb had with abroad, was the launch of its website software in Belgium. Even in Flanders, the Dutch-speaking part of the country, Wouter noticed how many small differences there were. "For example, In Dutch we talk about a credit card, just like the English do, but in Belgium they call it a 'kredietkaart'. And there are many of these small differences. But after adapting our software to the Belgian market, translating it to other languages suddenly seemed less difficult to do."
Focus on English and German speaking countries
Webador now aims at the European market, in particular the United Kingdom, Ireland, Germany and Austria. Its ecommerce software works in the same way as JouwWeb's does, but some changes have been made to better suit the relevant countries. "In the UK, there are other popular online payment methods than in Germany."
Changes have been made to better suit the relevant markets.
Partnerships with Mollie and Channable
The different payment options are arranged thanks to a deal with Dutch payment service provider Mollie. For other integrations it has partnered with Channable. And in every active country it has local employees.
Because there's a lot going on when going abroad with your website, Wouter says. "For example, notations of numbers, amounts and data are location-dependent. In this area, there's even a difference between Austria and Germany. I didn't know beforehand."
The team also took into account the different needs of consumers per country. "German consumers are a lot more critical than Austrian consumers. Germans read the terms and conditions and consider the legal area very important. That's something we are aware of."
Germans are more critical than Austrians.
Competition with local players
Before the official launch, the company went through a test phase in which it received over a hundred reviews via Trustpilot. "These are largely positive, but the international rollout now presents new challenges. We still will be competing with the same parties as before, but in the new markets we will also have to go up against local players, some of which are real household names."
Further expansion planned?
But Webador won't be sitting still. It even considers expanding even further, outside of Europe. Whenever it would launch in the US, it would offer a integration with Stripe. But still, the Netherlands remain a very important market for the website building service. "We surely still see potential to grow in the Netherlands, we won't lose our attention here."
We still see potential to grow in the Netherlands.