Shopify vs Lightspeed
If you're going to launch your online store, you've probably heard about the ecommerce platforms Shopify and Lightspeed. What are the major differences between this two online retail solutions? How do you compare them?
Advertisement
ChannelAdvisor's 2022 Online Behaviour Global Report
In the fast-paced world of ecommerce, a pause to review the latest consumer data can yield insights to identify the best way forward. Read the report and discover the latest trends in online consumer behaviour.
If you want to start a new online store, good ecommerce software can make things a lot easier. Both Shopify and Lightspeed are popular ecommerce software providers. They both make it possible to internationally sell online with their ecommerce platform, and offline with a POS-solution.
They're well-known retail suppliers, they're definitely growing quickly and get positive reviews. How do you decide which one is better suited for your online store?
Both companies offer cloud-based software solutions.
Shopify and Lightspeed: the main differences
At first glance, it's hard to find any differences between the two. Both are Canadian and internationally active companies. Both companies offer cloud-based software solutions for midmarket retail businessess. They're well suited for the ecommerce industry, but also for companies that aren't focused on ecommerce only. Shopify and Lightspeed offer low monthly rates while providing you with a lot of features in their software.

Looking for ecommerce software to start selling in Europe? Webador and Shopify are platforms that are well optimized for cross-border ecommerce.
Shopify focuses on starters and SMEs
Once you start looking at how these companies were founded, you will come across the first difference. Shopify was built with the ecommerce industry in mind. Its founders had their own online store and launched a software solution so that SMEs wouldn't have to deal with fixed monthly costs. This is still noticeable in how Shopify operates.
The platform easily embraces other external platforms like WordPress, Instagram and any other form of software that's lacking a checkout option. The company still focuses on starters. It also has specific features catering to dropshippers, while Lightspeed is only starting to create modules for these merchants.
Lightspeed helps retailers shift to online business
Originally, Lightspeed is a POS-solution geared towards retailers. The functionalities are geared towards omnichannel retailers. Shopify is also very suitable if you have multiple points of sale, but Lightspeed takes this even further.
If you're looking for ecommerce software because you want to start a delivery service or collection point for your café, then Lightspeed has specific features that are very suitable in your situation. If you're selling products in multiple locations and you want software that also has additional functionalities for a business in the hospitality industry, then Lightspeed is definitely your top choice.
Lightspeed is geared towards omnichannel retailers.
This does not mean that Lightspeed is less suited for purely ecommerce players. The software was developed after an acquisition of SEOshop in 2015. That software solution has a similar history to Shopify and Lightspeed has not given these features any less priority after 2015.

Looking for ecommerce software to start selling in Europe? Webador and Shopify are platforms that are well optimized for cross-border ecommerce.
Lightspeed originated in Amsterdam
Another major difference between the two suppliers is their place of origin. Lightspeed originated in Amsterdam. As a result, the software platform is very popular within the Netherlands. Shopify has only started focusing on the Netherlands since 2019. In terms of culture, this company might come across more American.
If you're buying an online store with the software from Lightspeed, then you're using code that was developed in Amsterdam. Furthermore, with Lightspeed you have European hosting, so you won't get a pop-up message that your data can be shared with third parties, as is sometimes the case with American hosting.
Shopify Plus: enterprise-edition for top players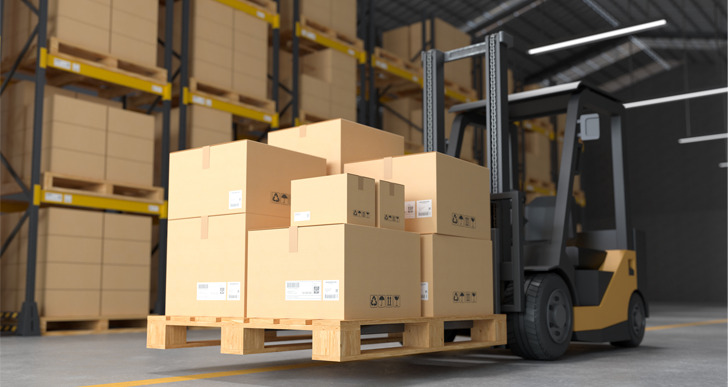 If you want to launch your online store, chances are that you won't be comparing your software providers on the points mentioned above. In fact, looking at the functionalities and features of the two should be your main focus. That way, you can decide which feature is really necessary for your online store.
If you have high order volumes, Shopify Plus adds value to your online store.
If you think that you're going to make ten thousands of sales every day, have a look at Shopify Plus.  This is Shopify's enterprise model. If you have high order volumes, this model is a great added value to your online store. This model also enables access to the software for multiple employees. It also has features that make selling customizable items easier for larger brands or stores. Lightspeed, for now, doesn't have an enterprise solution.
Leave the comparison to your internet agency
If you don't expect that you're going to need Shopify Plus, aren't in the hospitality business and don't care whether a Canadian or European has created your software then you should ask yourself: with which software platform do I have the most affinity? If an internet agency is going to create your website, you could even leave the choice up to them.
You can create a beautiful, fully functional online store in both Shopify and Lightspeed. Because of their large team of developers, both software packages have features that you want when you're starting your own online store.
There's no need to worry whether you're making the right choice after you've decided. Both suppliers pay close attention to each other. If Shopify launches a new great feature, you can assume that Lightspeed will do the same soon, and vice versa.