Advertise on Ecommerce News
Every month, Ecommerce News welcomes, on average, over 80,000 unique visitors from all over Europe. Our weekly newsletter has over 4,200 dedicated subscribers. We focus on and reach mostly C-level executives in the following industries: ecommerce/online retail, logistics and supply chain, marketing and advertising, and consumer goods. Most of our visitors come from the United Kingdom, the United States, the Netherlands, Germany, France, Belgium, Sweden, Italy, and Spain. If you want to reach them, we have several advertisement opportunities to offer.
→ Download our advertising rates (update: February 2021)
Facts about Ecommerce News Europe:
Founded in 2013
Over 90,000 unique visitors per month
Over 4,200 dedicated newsletter subscribers
Over 20,000 followers on LinkedIn
Over 6,000 followers on Twitter
Over 2,200 followers on Facebook
Popular ecommerce events calendar with great visibility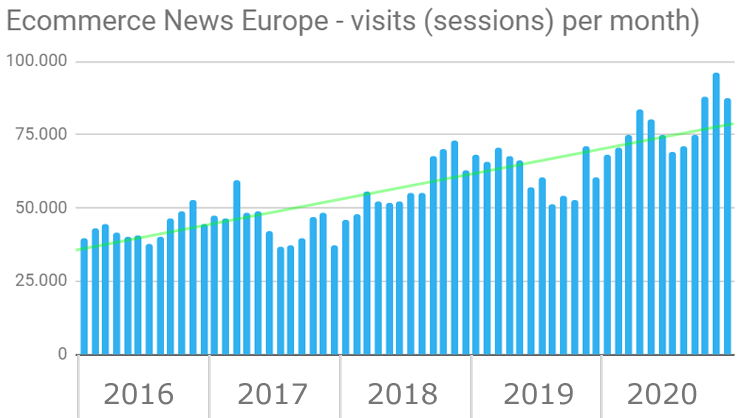 More options
Are you looking for extra exposure? We recommend advertising with our partner Cross-Border Magazine! This magazine publishes 4 issues a year, and offers readers the opportunity to learn from the whole industry by featuring case studies, success & failure stories and tips from expert thought-leaders. Every issue has over 10,000 readers and 5,000 downloads. Download the Cross-Border Magazine media kit. For advertising inquiries, please contact us.
Advertise on Ecommerce News Europe
For advertisements on this website you can download our advertising rates here (update: February 2021).