Ecommerce software
Online stores run on ecommerce software. Some of the best software solutions in Europe are Magento or WooCommerce. Want to start your own online business fast and easy? New online stores in Europe often go for hosted ecommerce software such as Shopify, Bigcommerce or Shopware.
Content:
Best ecommerce solutions in Europe
If you want to start your own store online and sell cross-border in Europe, there are many ecommerce solutions you can choose from. Sometimes it is built in-house, but most of the time online retailers use popular ecommerce platforms such as Magento, WooCommerce, or Prestashop. These are open source and self hosted ecommerce software solutions.
Do you want software that includes the hosting and tools? Software like Shopware, Webador or Shopify are also quite high in demand. Below, you can find a list of popular shopping cart software providers for new or fast growing retailers and their functionalities:

Before starting your online store
When you are deciding which platform to go for, there are some basic things you need to consider. First, what do you want to sell online? Second, what name will you use for your business? And third, which ecommerce solution will you use?
'There is always a suitable ecommerce software solution for you.'
There are so many options available. All these solutions cater to every conceivable need. Whether you run an online niche shop, a website that sells just one product, an online store with popular merchandise or a marketplace with over 100,000 different items from multiple vendors, there is always a software solution suitable for you.
Ecommerce software based on your product range
In order to decide which online commerce platform fits best, you need to know what you want to sell exactly. This is something you actually already need to know if you want to start an online store in the first place. If you are selling only digital items, a simple ecommerce solution such as Shopify or Sellfy will do.
'If you're selling hundreds of items, you might want to look at Magento.'
If you run an extensive online shop selling hundreds and thousands of items, you may want to take a look at ecommerce software like Magento. But even then, Shopify might also be able to fulfill all ecommerce features your needs. So, research is everything! Look at the key features from online sellers that you enjoy visiting. Which functionalities will you add to your own site?
You could even think further ahead. Do you want to sell online on multiple channels, instead of just your own website? Then make sure that your software provider offers management of multiple sales channels, such as marketplaces. And are you considering a physical point of sale?

Looking for ecommerce software to start selling in Europe? Webador and Shopify are platforms that are well optimized for cross-border ecommerce.
Bigger dreams than a shop?
Nowadays, there are many popular online marketplaces in Europe. These are not only household names such as Amazon or Ebay, but there have also been a significant number of major online businesses that evolved into marketplaces. If that is what you want, the functions of premade ecommerce solutions are usually limited.
Take for example Bol.com, the biggest online shop in the Netherlands. Just like Amazon, it started out as an online book store, but due to its popularity it soon expanded into other product categories. And now it also operates as an online marketplace for external vendors, with most of its revenue coming from these third-party sellers.
'Marketplaces often run on extensive software like Magento, Intershop or IBM.'
Running an online marketplace does not often happen on online commerce platforms that are available for a couple of euros per month. Most often these online platforms are built in-house or are built using extensive software like those from Magento, Intershop or IBM.

Will you be selling internationally?
If you are setting up your online shop, you are probably creating a website in your own language. But you could think about whether you are planning to sell internationally.
Cross-border ecommerce in Europe is growing quickly. Setting up your shop internationally could help you reach a larger audience. If you already know that you will be operating in several countries, make sure that your ecommerce software provider has the functionalities to do so.

Localizing your ecommerce store
When you do decide to sell internationally, you should try to localize your website. This means that when your online store is based in Germany and you want to sell to Belgian customers, you need to translate your website to both French and Dutch, so all Belgian customers can easily visit your website.
In addition to the language of your website, also think about the available payment methods. Belgian consumers might prefer different payment processing methods than German consumers do. See our page about online payment methods in Europe for more information.
Europe has many cultures, each with their own shopping habits and payment methods.
Try to find out which are the best ecommerce platforms for cross-border sellers. These website builders usually also offer integrations with local popular payment methods.

What kind of software will you use?
In your quest to find the best ecommerce website software for your online shop, you might end up having to decide: will you use open source or hosted software?

Looking for ecommerce software to start selling in Europe? Webador and Shopify are platforms that are well optimized for cross-border ecommerce.
Open source
What is the main difference between these two software methods? Well, open source means the source code is available for you to access and to modify. This should not only give you a safer feeling (you can literally see the code that is used to build the software), but it also gives you more freedom, as you can modify this source code.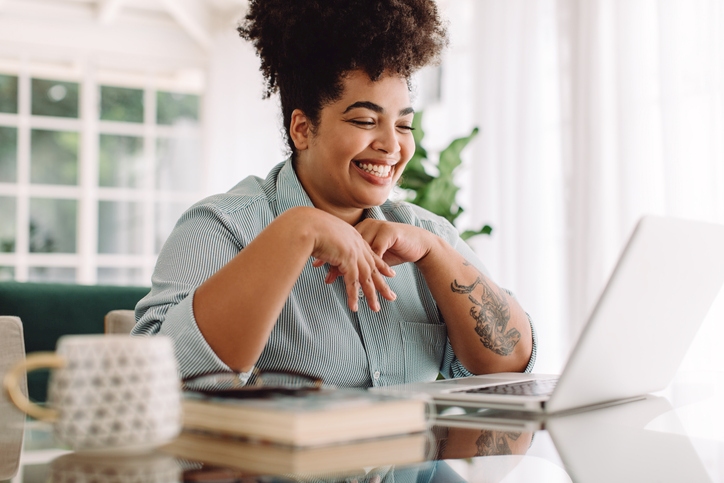 Hosted ecommerce software
Self hosted ecommerce software is solely owned by the person or company who developed it. To use it, you often need to pay a license fee. In return, you will get maintenance, web hosting and support. It might sound limited, but these days some of the best ecommerce software platforms are self hosted.
'Hosted ecommerce does not require technical knowlegde.'
Online sellers often prefer hosted online commerce platforms because these do not require any coding skills. It enables users to build their own site with website templates and add functionalities such as inventory management, and online payment options.
Some well-known hosted ecommerce software can even offer you other services than just web hosting. They can also provide mobile apps for your business or automatically make your site fully integrated with an online marketplace.
Pros and cons
Both open source ecommerce software and closed source software have their pros and cons. It is up to you which features you deem most important for your type of ecommerce business. Are you a skilled programmer yourself? Do you mind paying a monthly fee to use the software? Do you trust the software delivered to you? Will you not mind spending hours and hours fully tweaking the software to cater your needs? These are all questions you can consider while picking an option.

Information to share on your ecommerce site
Once you have chosen the right software, you need to think about the information that you will put on your online store. The information you are obliged to share can depend on whether you are selling to consumers or to businesses. If you are selling in the EU, there are also some important rules you need to know about. Otherwise, you could be facing a penalty.
'Your website needs to include your physical and email addresses.'
Some of the obligations under EU rules include that you must provide customers with certain kinds of information. For example, you need to share your identity, physical and email addresses, the main characteristics of the goods or services you sell, your return policy, the price (including additional charges, such as taxes, delivery costs and postage), acceptable means of payment and the right to withdraw from the contract.
Do your research before selling online in Europe
We can not stress this enough, but please do your research before selling online in Europe and in specific markets across Europe. The European Union has certain laws and regulations concerning online selling (and these may differ from the rules in for example the US), but every country also has its own set of rules.
Frequently Asked Questions
Here are some frequently asked questions about ecommerce software:

What is ecommerce software?
Ecommerce software is software you need in order to run ecommerce business. Famous online retail websites like those of Amazon, Tesco, Vente-Prive and Zalando run on software. It enables these websites to offer visitors the possibility to search for products, add them to their shopping carts and eventually buy them online.
This kind of software gives your website ecommerce tools. Think about product pages, a search feature, a shopping cart, the implementation of payment methods of more.
What is the best ecommerce solution in 2023?
Currently, there are so many ecommerce solutions, that the answer to this question really depends on your needs. Do you want to run a simple store with just a few products? Or do you have a website with different databases and do you want to sell to multiple countries? Or maybe you want to open an online store as an addition to the physical store you have.
Try and compare solutions like Shopify, Lightspeed, Magento or WooCommerce. The last one is a WordPress platform, so if you are already familiar with that content management system, check it out.
How do I compare platforms?
If you have found several ecommerce software providers, you need to compare them to find which solution best suits your needs. The first reaction might be to compare prices. That is OK, but make it an honest comparison. Do not just look at the 'per month' price, but also check what other prices, fees and paid upgrades there are. Try to calculate what each software solution will cost you per month or per year. And if you use free open source software, take in consideration the hours you will make (or have someone make for you) to customize the software.
When comparing ecommerce software, do not just look at what your business needs now, but also at what it might need in the future. Is your goal to be active in multiple countries? Do you want to sell totally different kind of products later? Then make this part of your research when you are comparing the different features of the solutions you have found.