Patchworks raises 4.4 million euros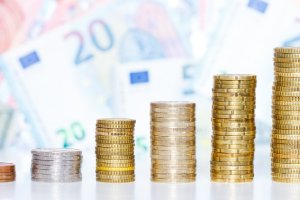 Patchworks has raised 4 million pounds (4.4 million euros) in growth capital. The ecommerce integration platform wants to use the funds to enhance its product offering. The company also hired Jim Herbert from BigCommerce as their new CEO.
Patchworks is a software integration platform for ecommerce businesses. The company was founded in 2014 and is based in the United Kingdom.
200+ customers
Through the Patchworks software platform, ecommerce businesses can integrate their many software applications. This should prevent 'data silos, fulfilment issues, and critical outages', their company website says. The London-based company has over 200 customers and consists of over 45 employees.
'Merchants have tools to improve profitability'
With the newly raised 4.4 million euros, Patchworks wants to further develop its product offering. The company has also hired a new CEO, Jim Herbert, whom previously worked as General Manager EMEA at BigCommerce.
Patchworks hired Jim Herbert from BigCommerce as CEO.
"With new offerings (…) and continued improvements to the dashboard, based on user and agency experience, merchants have the tools they need to improve profitability in this economy", says Herbert, the new CEO.
Over 300 million transactions processed
Among Patchwork's customers are Gymshark, Huel and Trinny London. According to the software platform, clients processed over 300 million transactions at an estimated 2 billion pounds worth of orders last year.
Customers can plug in popular ecommerce platforms such as BigCommerce, WooCommerce, Magento and Shopify. There are also integrations with other software programs, such as warehouse management programs, accounting software and marketplaces like Amazon.