How to succeed in the German ecommerce market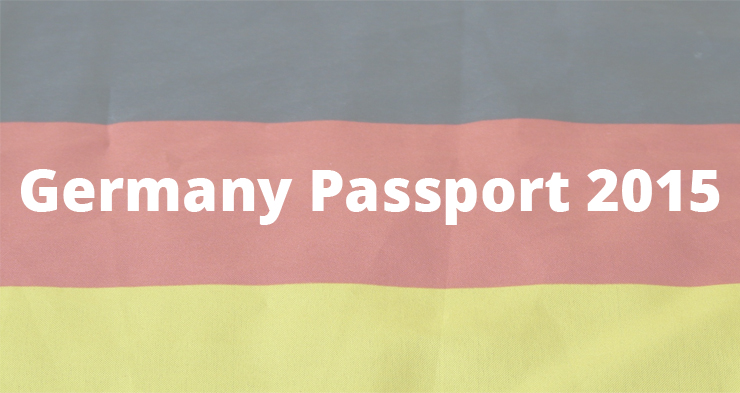 The ecommerce market in Germany is one of many opportunities. The second largest ecommerce industry of Europe is expected to achieve 15 percent year-on-year growth in 2015, reaching a value of 47 billion euros. A new guidebook helps companies who want to sell online in Germany.
Ecommerce service provider Arvato launched this new guide, titled 'Germany Passport', in cooperation with the British online retail association IMRG. The guide consists of several key areas of interest. For example, there's information about the population (distribution) and the country's gross domestic product. The guide also has more information about the use of online and mobile retail channels, the most popular marketing mechanism, key financial information you should take into account before trading in Germany, laws and regulations, trends, advances and best practices in German logistics and delivery and information on inspiring consumer confidence and promoting customer retention.
Consumers want to pay with invoice
According to the guidebook the German ecommerce market will achieve 15 percent year-on-year growth this year and thus reaching a value of 47 billion euros, with an internet penetration of 83 percent. "As a market, Germany clearly has huge potential for any online business. How can a brand producer or retailer effectively establish and operate an online business in Germany, leveraging existing opportunities whilst facing the fierce international and domestic competition that any attractive market fosters?" That's the question Arvato and IMRG like to answer with the guide.
The report is particularly handy for foreign brands and retailers who aren't familiar with the German online culture.  German consumers for example, adhere to paying with invoice, because this allows them to try before they buy. They also expect free returns and are very sensitive when it comes to protection of their data. The Germany Passport also highlights the expectations of German consumers with regards to service. One in seven consumers demand a one to two day delivery service.
Attractive for fashion and FMCG companies
"As well as focusing on their home markets European retailers are looking to the fast growing German eCommerce market. It is very attractive in particular for companies in the fashion, beauty, luxury and fast moving consumer goods industry", Niels Weithe from Arvato SCM Solutions says. "The German market offers excellent opportunities for entering and expanding, but is also challenging. Our guidebook helps inform about the national characteristics and answers all essential questions to open up this key market in Europe."