Clearco launches in Germany with €500m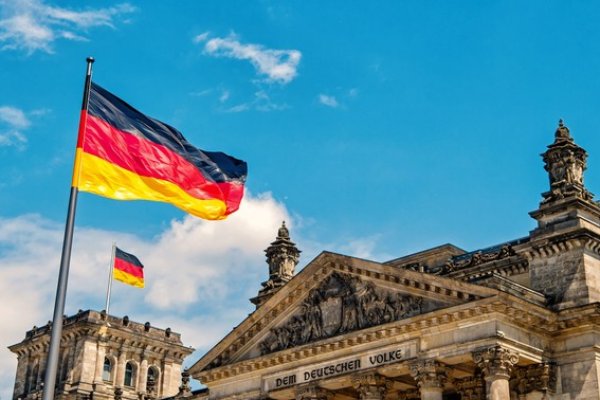 Clearco, an ecommerce investor from Canada, has launched in Germany. The firm pledges 500 million euros to German online businesses. Just three months ago, Clearco set foot in Ireland, where it recently had staff layoffs.
Clearco, formerly known as Clearbank, is a Canada-based ecommerce investing firm. The company has funded over 7 thousand ecommerce businesses and invested over 3 billion euros to date.
€500 million for German ecommerce
With the German launch, the ecommerce investor pledged 500 million euros to go towards local online businesses. Entrepreneur and executive Mariam Koorang has been appointed as manager for the DACH region.
"Germany has one of Europe's fastest-growing economies."
"Germany has one of Europe's fastest-growing economies and a dynamic start-up sector", CEO Michele Romanow from Clearco says. "We are confident that we will have a meaningful impact on the German eCommerce economy and allow founders to grow and scale quickly without giving up their hard-earned equity."
The German ecommerce market is among the top European performers, along with France and the United Kingdom. Together, these countries generate 60 percent of the total ecommerce revenue in Europe. Although, online retail in Germany has stagnated since the war in Ukraine.
Recent layoffs in Ireland
Germany is the seventh market in which Clearco operates, aside from Ireland, the United Kingdom, the Netherlands, the United States, Australia and home market Canada. The company says there are more markets on the horizon in 2022, namely in Western Europe, Central Europe and the Nordics.
Last week, Clearco cut roughly 10% of its Dublin staff.
Only three months ago Clearco launched in Ireland, planning to invest 100 million euros in the local digital economy. However, last week it was reported that Clearco laid off roughly 10 percent of its staff in Dublin.
The investing firm seems to be affected by the financial slump seen in the tech sector as a whole. For example, last month Klarna made staff cuts, joining the likes of other tech companies like Gorillas and Netflix.
Over 200 million euros from Softbank
Clearco's expansion plans follow a large funding round led by Softbank in July last year. At the time, the firm raised 215 million dollars (over 200 million euros) in growth capital. And only months before, the company raised hundreds of millions of dollars, rebranding itself from Clearbank to Clearco.