Ecommerce solution Kuai raises €2.2 million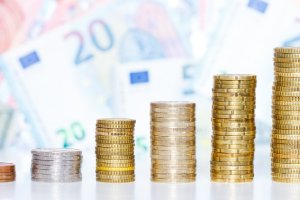 London-based startup Kuai Commerce has raised 2.4 million dollars (2.22 million euros) in a funding round. The capital injection will be used to launch an ecommerce solution that helps European merchants to sell their wares in the East.
Cross-border ecommerce is a way for merchants to reach an even bigger audience and make more sales. While doing cross-border ecommerce within Europe is becoming more and more streamlined, taking your ecommerce business to China is quite complicated for most sellers. That is unfortunate, as the Chinese ecommerce market is estimated to be worth 1.7 trillion dollars.
Selling via social commerce
This is where Kuai Commerce wants to step in. The startup has developed a tech solution which will allow brands to sell directly to Chinese Gen-Z consumers via social commerce. According to the startup, this approach mitigates risk and maximizes reward, while focusing on long-term partnerships.
'Kuai's first operations will focus on clean beauty.'
The startup has now raised 2.4 million dollars in a pre-seed round. Among the investors are also a number of Chinese influencers. These influencers will be deployed by Kuai to help brands sell via social commerce. The company's operations will focus on clean beauty at first.
'Market expanding technology'
"Our social commerce solution is a market-expanding technology, meaning brands that wouldn't even consider China before now have a real opportunity to build a profitable business there", explains co-founder Jonny Plein. "Ecommerce in the West is having a tough moment but we believe we are working on the most lucrative opportunity of the next decade. Entering China with Kuai Commerce can be genuinely transformative for category-leading brands who are currently struggling for growth in their home markets."