Fasanara launches €1 billion B2B ecommerce fund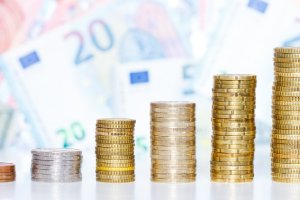 Fasanara Capital, a UK-based institutional asset manager is launching a fintech fund of 1 billion euros together with credit insurer Allianz Trade. The fund will target the B2B ecommerce sector. By doing so, it will boost the sector's growth.
Fasanara Capital is an investment firm and technology platform. It is based in the United Kingdom and currently has over 4 billion euros in assets under management from, among others, large insurers and pension funds.
Partnership to underwrite credit risk
Now, the company is launching a new ecommerce funds of up to 1 billion euros. It is planning to buy the receivables generated by B2B companies, which will help support their growth. At the same time, credit insurer Allianz Trade will underwrite the credit risk of these purchases.
'We are creating an ecosystem that will empower businesses.'
Allianz Trade will use its API technology to perform credit and risk analysis on credit requests. "We are thrilled to collaborate with Allianz Trade in developing a cutting-edge digital payment solution for online businesses to access financing", said Francesco Filia, CEO of Fasanara Capital. "By combining Fasanara Capital's expertise in fintech with Allianz Trade's insurance and tech prowess, we are creating a synergistic ecosystem that will empower businesses and drive economic growth in the digital age."
'B2B ecommerce is a fast growth market'
"B2B ecommerce is a fast growth market and our API capabilities secure B2B online trading by providing real-time credit decisions and insurance anywhere in the world, confirming our global leadership as the key enabler for this new market", added François Burtin, Global Head of ecommerce, Allianz Trade.