Amazon still leader in German ecommerce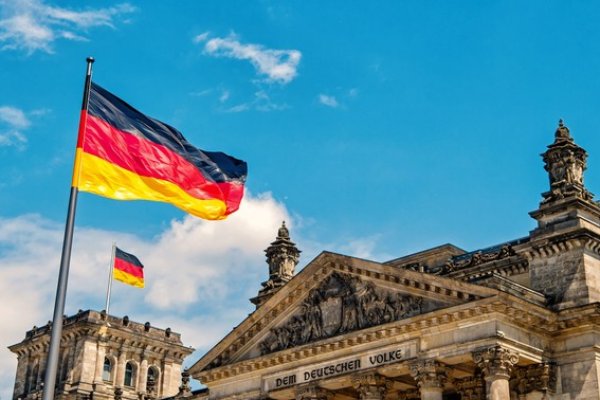 In Germany, ecommerce is becoming more and more defined by marketplaces. Amazon, specifically, is the top player in German ecommerce. Its revenue is at least three times higher than Otto, who is the second largest player in the country.
German ecommerce has grown exponentially last year during the corona pandemic, just as the ecommerce industry has in most European countries. The top 1.000 online shops and marketplaces reached 70 billion euros in sales in 2020, which corresponds to a sales growth of over 30 percent. These figures are released in a study by EHI Retail Institute.
Top 10 biggest online stores in Germany
Amazon.de is the industry leader with a net turnover of 13.9 billion euros. It has reached a turnover that's thrice as large as Otto's turnover of 4.5 billion euros. Zalando follows in third place with a turnover of 1.9 billion euros.
| | |
| --- | --- |
| Name | Turnover in 2020 (in million euros) |
| Amazon.de | 13.876 |
| Otto | 4.500 |
| Zalando | 1.944 |
| Mediamarkt | 1.842 |
| Saturn | 1.104 |
| Lidl | 1.016 |
| Apple | 878 |
| Ikea | 861 |
| Notebooksbilliger | 818 |
| H&M | 713 |
Hornbach.de saw the strongest growth in the top 20, with 86.2 percent. Ikea also grew strongly with 74.3 percent, and so did Saturn with 72.2 percent. German ecommerce remains pretty concentrated, up to 40 percent of total online sales are attributable to the top 10. Up to 31.9 percent are generated by online shops in ranks eleven to 100. The top 100 accounted for almost three quarters (71.9 percent) of the total turnover of the top 1000.
General stores make more sales
Stores with a larger product range are more frequently found among the 1.000 online shops with the highest turnover. Their share in the top 1.000 is 33.1 percent, and together they reached a total turnover of 22.8 billion euros.
The fashion segment has a share of 16.2 percent, with a turnover of 11.2 billion euros. It is ahead of the entertainment electronics segment, that has a share of 14.1 percent with a turnover of 9.7 billion euros.
Marketplaces becoming more important
Because of the growing importance of marketplaces, the study selected the biggest marketplaces within Germany and compared each company's turnover amounts. "More than every second online shop also sells via marketplaces. Larger companies develop themselves into marketplaces or even platforms and invest large sums of money in order to offer their customers even more services", explains Lars Hofacker, e-commerce expert at EHI.
Every second online shop also sells via marketplaces.
The study shows that 44.8 percent of the shops that were examined have a shop on Amazon. Up to 36.3 percent are active on Ebay, and 14.4 percent use Kaufland's online marketplace. EHI also examined pure marketplaces this year. Amazon.de has the largest gross trade volume with 35.4 billion euros. This is followed by Ebay.de (11.8 billion euros) and Otto (5.5 billion euros).
PayPal dominates payments
EHI also looked at popular payment options. Digital wallets are offered in 95.1 percent of the online shops that were examined. PayPal dominates with 94.5 percent. In 24.2 percent of the shops examined, customers can also pay with Amazon Pay. Apple Pay has become more popular, as it increased its share from 1.1 percent to 5.9 percent.
Apple Pay became more popular in Germany.
These methods are followed by credit cards (92.2 percent), account-based payment methods such as direct debit (81.5 percent), purchases by invoice (76 percent) and classic payment methods such as bank transfer (75.6 percent).