Mirakl raises 468 million euros in funding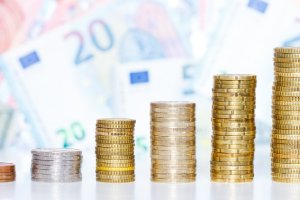 The enterprise marketplace software as a service platform provider Mirakl, announced that it has raised 468 million euros in a Series E funding round. This increases the company's value to more than 2,92 billion euros. The financing will be used to rapidly expand Mirakl further.
Mirakl is a French marketplace solutions provider and the latest funding round will make the company accelerate its growth with the continued adoption of its flagship enterprise marketplace platform. It delivers speed, scale and agility for over 300 leading brands including FeelUnique, Decathlon and H&M Home.
Valuation has doubled since last year
The company's valuation has more than doubled since its last funding round in September 22 last year. At the time, it raised 253 million euros. In the first half of 2021, Mirakl recorded a 90 percent growth in year-over-year bookings value, due to the sharp acceleration in platform and ecommerce adoption of retailers.
Mirakl will add features that enable dropship expansion.
The new funding of 468 million euros will enable to become a bigger leader in enterprise marketplaces, while continuing to invest in technology, its partner ecosystem and grow its team. The company is expected to hire 350 engineers, which will grow the Mirakl Labs team to 500 by 2023 in order to increase capabilities, scalability and security of the Mirakl Marketplace Platform technology. There will be a particular focus on features that enable new business models such as dropship expansion.
Mirakl will pursue growth opportunities
The company is also set to expand the size of Mirakl Connect, the largest ecosystem of marketplace-ready sellers. This enables enterprises to accelerate their launch and more quickly scale their range. "The world has shifted irreversibly towards ecommerce, and the enterprise marketplace model has clearly emerged as the only solution that will enable businesses to survive in a competitive global sales environment", said Adrien Nussenbaum, co-CEO and co-founder of Mirakl.
"This investment will enable us to pursue new growth opportunities as we work to bring our enterprise marketplace vision to new customers, regions, and industries." Mirakl wants to expand geographically across markets in Europe, the Middle East, Africa, the Americas and Asia Pacific. This move will strengthen the headquarters in Paris and Boston.