Buying and reselling products
Before starting your online store, you need to buy products to sell. There are several ways to source products for your store and each has its own benefits or difficulties. How can you find a supplier that fits your business and which products are suitable to resell with a profit in a competitive resale market?
Starting a reseller business
Buying a product and selling it at a higher price seems like an easy way to make some extra money. If you are leisurely selling stuff during garage sales or on online marketplaces like eBay, it can be.
But if you want to make more money with a professional online shop, buying and reselling goods is easier said than done. The competition in online retail is fierce. However, selling unique products can really make a difference.
Find a niche and a specific business model
As an entrepreneur in ecommerce, you probably think that you should create a big online store. But for a reselling business, bigger is not always better. If you get started and think that you can compete with the enormous product range and target audience of a giant retailer like Amazon, you will be disappointed. Instead, aim for a specific type of customer and specialize in a niche product or smaller market segment. That way, your shop has the potential to stand out amongst other online retailers.
When first starting out, it is best to focus on a specific type of customer or niche product.
Your product range does not have to be big, as long as there is some variation. Instead of an online clothing store, try only selling t-shirts. Or even more specific: vintage band shirts. Another way to make your online store stand out, is to sell items in a higher price range. There are only a few online shops that sell expensive furniture or cars, for example. Even though buying inventory will be more expensive at the beginning, you can really become an expert in the field.
Buying products to sell online
Once you know what products you want to specialize in, you will have to buy them. In the beginning you will probably roam flea markets, yard sales, and online platforms  in search of unique products. This can take a lot of time and energy that is better spent on, for example, marketing and customer service. Therefore it is recommended that you find a good supplier, so you can build your inventory fast.
If you want to fill your inventory with products to resell, find a good supplier.
The easiest way to find suppliers is through an online platform or online wholesale platforms. A few well-known platforms to buy inventory are:
The b2b platform Orderchamp is full of wholesalers for retailers with low purchase thresholds and minimum orders. Signing up is free. Larger retailers often use the platform to find great additions but small boutiques and concept stores can really find a total offering here.
The Italian wholesaler B2B GRIFFATI offers several designer brands, including some exclusive fashion brands from Europe. With the dropshipping-plugin of Sync2Fashion you can easily add the products into your Shopify-store on, without the need for a warehouse or logistic management.
Trusted Belgian wholesaler supplying retailers and wholesalers for 15+ years. Extensive product range, dropshipping across Europe. Same-day shipping worldwide. Next-day delivery to BE and NL, 2-5 days to other EU countries. No subscription fees. Reliable, fast service with full tracking.
Buying stock from wholesale suppliers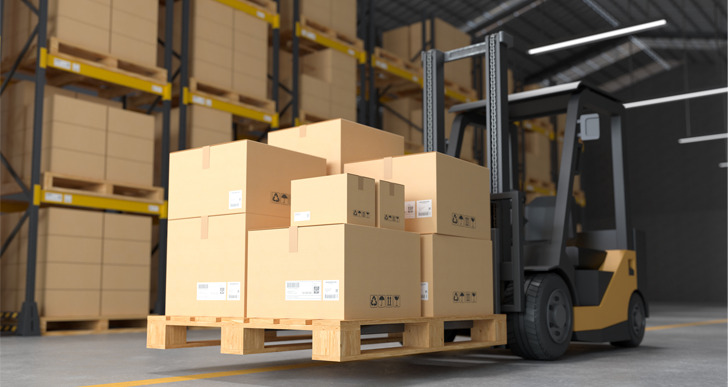 The traditional way to buy inventory that you can resell online, of course, is to start a relationship with a wholesaler. Unfortunately, this is not easy. Wholesalers usually already have a bunch of loyal buyers and they would rather sell them some more, than work with new buyers. Moreover, they are reluctant to supply to small online shops with fewer orders.
This is why you will not see wholesalers promoting their supply services loud and proud. And if you ask a supplier about their services, they will have a list of strict requirements. For example, orders have to be of a high value. Some wholesalers may demand that sellers also have brick and mortar stores or will not offer returns.
Wholesalers have strict requirements before you can place an order with them.
Since wholesalers play hard to get, it is easy to get discouraged when you are first starting out in ecommerce. However, it pays off to be prepared when approaching a wholesaler. Make sure you have an overview of your visitor numbers and, if you already have some products to sell, the amount of sales you have made. Also have your monthly revenue at the ready. This way you can prove that you will place an order regularly. This makes you a more attractive buyer.
Lastly, do not fall into the trap of blindly chasing the one wholesaler that shows an interest in your business. It is certainly possible to build an inventory by just ordering from one wholesaler. However, you do not want to put all your eggs in one basket. Reach out to multiple wholesalers. That way, if an order is delayed, you can avoid further disaster and keep selling online products in your shop.

Shopping for stock in China
If you look at the label of any product, often times it will say 'made in China'. This is why a lot of retailers buy their products directly from Chinese manufacturers. Buying and reselling stock straight from the source is appealing, since the purchase prices are a lot lower than those of European suppliers, which results in a good profit margin.
Prices of products from Chinese suppliers are lower than European ones.
Buying products from Chinese companies is easy thanks to online wholesale platforms like AliExpress or Alibaba, the second being more business-to-business based. Suppliers on such an online marketplace also have less severe requirements than European wholesalers. This also makes it an attractive venture for new online shops.
Beware of European rules and requirements
Buying and selling inventory from Chinese suppliers can be lucrative, but there are a few things to consider. Things that often go wrong are sales tax, bad product images or a long delivery time that customers will complain about.
But those are just ordinary steps. As mentioned before, products from Asian manufacturers have less severe quality requirements. This means that you are often not allowed to sell them to European customers. Before ordering from an Asian supplier, check if they meet European quality standards first.
Check if products from Asian suppliers meet European quality standards.
Also, even though purchase prices are lower when buying from a Chinese manufacturer, there are some additional costs. Shipping costs, for example, will be a lot higher. There can also be customs fees involved. All things considered, it can turn out to be expensive. Keep this in mind when buying stock from overseas.
Dropshipping
Buying and managing your own inventory can be costly and time-consuming. That is why some online retailers use dropshipping to resell items and fill up their shop.
With dropshipping, you do not need to buy your own inventory before you can sell it. No need to sift through thrift stores and estate sales. Instead you offer products from a supplier, and when an order is placed, the warehouse ships it directly to the buyers. This means you can skip the high cost of building an inventory from scratch. And you will need less startup capital as a result.
Are you looking for dropshipping suppliers? BigBuy is a platform where online retailers find over 150,000 products and easily import these into their store.
A dropshipper usually works with software that easily integrates their products into your shop. In addition to your online store, you can also choose to sell the products on eBay, Amazon or other marketplaces. That way you will have an even bigger reach.
Dropshipping suppliers often have good integrations with online marketplaces and ecommerce software.
Dropshipping may sound like a dream, but keep in mind that there are some downsides as well. For one, you do not own the products or manage the shipping yourself. However, you are still the one responsible when issues arise. Customers will come to you looking for answers. Therefore it is worth it to research a dropshipper thoroughly before working with them. Try ordering an item yourself first, and see if other shops have a good customer experience.
Frequently asked questions
Below we have listed some frequently asked questions about buying inventory to resell:
Where can find products to buy and sell?
Do you want to buy and sell products for your business or online shop? Often, people start out by looking at online sales, thrift stores, estate sales to for reselling items.
If you can buy items for good deals, you could make a good profit when you resell them. If you are just starting out, going to a garage sale will be fine. But once your business starts growing, this will take up too much of your time.
When your business grows, you can buy inventory from a wholesaler.
You coud instead look at a wholesaler or even a dropshipping supplier. That way, you might even save money when you buy items in bulk for lower product prices.
What type of products are suited to start reselling?
If you want to buy inventory to sell in your ecommerce business, there are many types of items you could look at. Some prefer buying cheap items, because it costs less to buy them. However, keep in mind that the competition is fierce. Most online players are doing the same thing.
You could also sell things in a higher price segment, like designer items. Try to focus your online shop one a specific segment of the market. If you want to sell baby items, for example, try selling only teething rings. You could become an expert within this niche.