Third-Party Logistics (3PL)
Third-party logistics (3PL) providers offer cost effective solutions that allow businesses to focus on growth while the providers take care of the complexities of warehousing, shipping and returns. Your ecommerce business can save time and money by outsourcing your logistics and warehouse space to a 3PL provider.
Content:
Short summary
Third-party logistics providers (3PLs) specialize in inventory management, transportation services, and warehousing to optimize supply chain management for ecommerce businesses.
Partnering with a 3PL can provide cost and time efficiencies, access to specialized knowledge and resources, as well as potential for growth through discounted freight rates & improved performance.
Careful evaluation of potential 3PL partners is essential when choosing the right provider based on standing/services offered/technology and integration capabilities/location and the network of warehouses.
Looking to outsource your fulfillment and to offer next day delivery in Europe? Active Ants, Salesupply and Huboo.com are fulfillment partners with multiple European warehouse locations.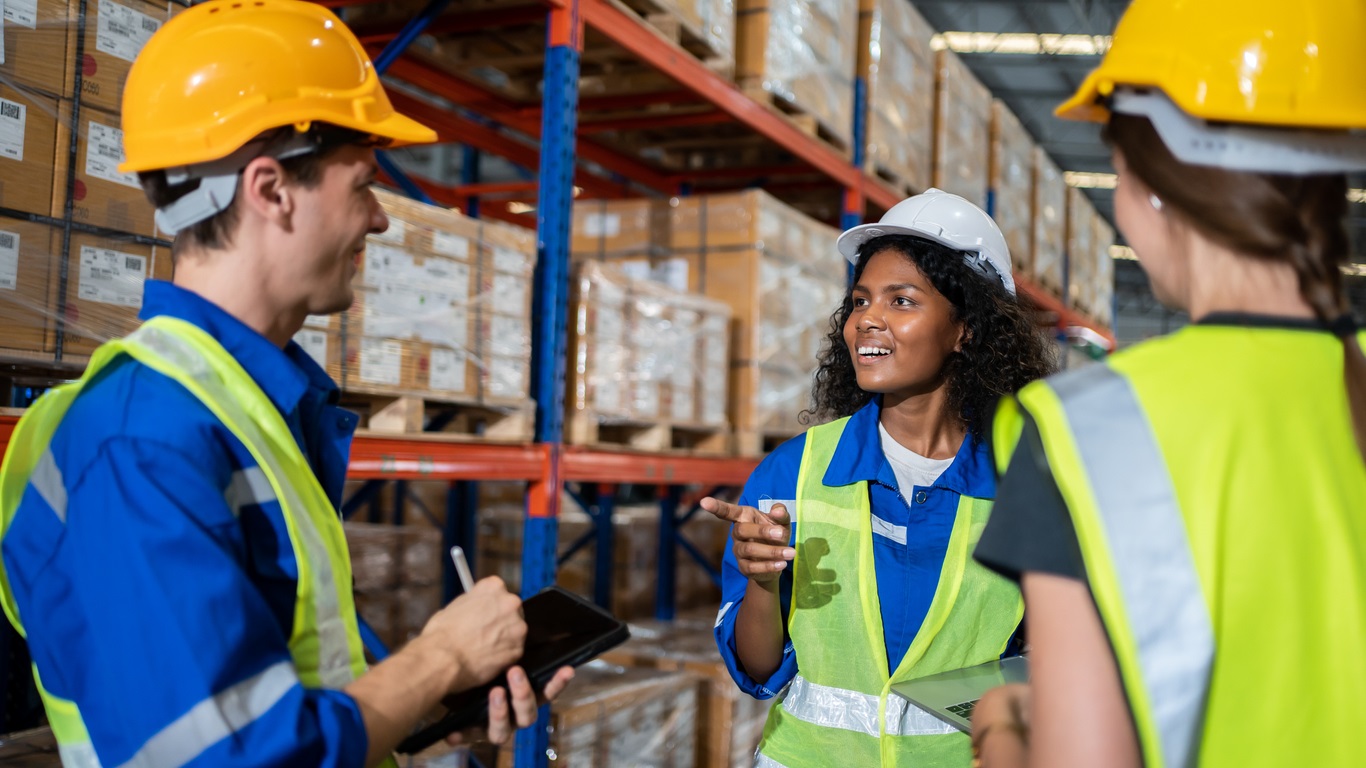 Understanding 3PL services
Third-party logistics providers (3PLs) have become integral to the success of supply chains in today's ecommerce industry. These specialists provide a range of services from transportation and warehousing, to inventory management that matches up with online stores. They also offer value added services such as order fulfillment, custom labeling, picking & packing and manufacturing support.
Freight forwarders are an important part of 3PL operations, acting as intermediaries between businesses looking for transport solutions and drivers who can fulfill those needs. These companies have extensive networks and often have decades worth of industrial know-how, too. That way, they can make sure your goods arrive safely at their destination every time.
3PL companies make sure your goods arrive safely at their destination every time.
Thus, using third party logisticians is simple will bring you logistical benefits like storage, pickup/delivery, etc., but they can also enhance your customer satisfaction. A 3PL provider is able to managed inventories better, by keeping realtime stock levels and proactively replenishing.
Types of 3PL providers
When choosing a 3PL provider for your online store, it is important to understand the distinctions between transportation-based, warehouse/distribution-based and forwarder-based providers.
Transportation-based 3PLs transport goods or services from one destination to another.
Warehousing/distribution specialists provide services such as order fulfillment, custom labeling and packing for outbound orders as well as manufacturing.
Freight brokers or forwarder-based providers differ from these third party logistics companies since they act like an intermediary rather than offering all the same amenities that a complete 3PL offers.
Looking to outsource your fulfillment and to offer next day delivery in Europe? Active Ants, Salesupply and Huboo.com are fulfillment partners with multiple European warehouse locations.
Key components of 3PL operations
3PL operations rely on three components to form a smooth, efficient logistics process for ecommerce merchants: transportation services, warehousing and inventory control, plus value-added services. When it comes to transporting products inbound or outbound of their destination effectively and efficiently, the role of 3PLs is essential.
Good customer satisfaction levels are guaranteed through timely deliveries with a 3PL provider.
With advanced technology at hand, alongside innovative software programs that can assist with order processing, as well as shipment tracking capabilities in real time, good customer satisfaction levels are guaranteed through timely deliveries. Inventory should also be managed carefully across multiple locations.
The 3PL process: From order to delivery
A 3PL warehouse provides third-party logistics solutions from the order placement to its delivery. Their comprehensive system manages orders and inventories and packs them up before shipping out for customers' satisfaction.
By working together with a 3PL provider, online stores are able to optimize their supply chains while cutting down on transportation fees and improving customer experience. A 3PL provider often offers extra features such as customized packing options or freight forwarding, which streamlines the whole process of sending orders.
Order integration and management
The management and integration of orders is a fundamental component in the 3PL process, as it unifies all sales activities, from order placement to product delivery. A provider needs to track customers' orders and capture information along with inventory levels synchronization across warehouses for quick supply fulfillment.
The management and integration of orders is a fundamental component in the 3PL process.
To carry out these functions efficiently, software and technology are employed to automate operations such as monitoring inventories and taking charge of shipments on time. An Order Management System (OMS) or Warehouse Management System is used to ensure an efficient tracking system that keeps track of stock availability while providing timely goods deliveries for clients around the world.
Looking to outsource your fulfillment and to offer next day delivery in Europe? Active Ants, Salesupply and Huboo.com are fulfillment partners with multiple European warehouse locations.
Warehousing and inventory control
Having a 3PL partner in Europe that is able to adjust their storage capacity as the business grows can result in more efficient inventory management. Distributed inventory, where products are stored at separate locations with different capabilities, provides various advantages such as faster shipping and cost savings for customers while also serving larger customer bases better when businesses expand. Additionally, strategically located fulfillment centers allow your online store to take advantage of the fastest delivery times and most economical shipping choices available.
Picking, packing, and shipping orders
The fulfillment process of 3PL services requires picking, packing and shipping orders. The warehouse staff will collect the ordered products from their designated storage spaces when beginning to pick them out. During the next step, known as packaging, they ensure all items in a single order are well-protected with adequate material that ensures minimum weight and size for shipment purposes.
Because 3PL providers have the funds to heavily invest in automation, advanced technologies like automated purchasing and printing labels are often used. By automating each stage carefully, most European 3PL companies offer same-day delivery, which leads to customer satisfaction and business growth.
Do you want to send packages with DHL, GLS, UPS and specialist carriers? Or use different carriers per country or size or weigth of the package? Sendcloud specializes in logistics software for online stores.
Benefits of partnering with a 3PL provider
Partnering with a 3PL can bring immense advantages, such as time and cost effectiveness, access to specialized knowledge and resources. By relying on an outsourced third-party logistics provider (3PL), you are able to focus on developing your ecommerce business while they deal with warehousing complexities and shipping processes.
Cost and time savings
Working with a 3PL can result in cost and time savings for your online business. By having access to their existing relationships with carriers, you have the possibility of procuring reduced freight rates, which could ultimately lead to lower shipping costs for customers.
With a 3PL provider, you can procure reduced freight rates.
At the same time, taking advantage of their logistics and supply chain management know-how, will bring more monetary benefits. Individual orders will cost less and inventory optimization will promote efficiency all round.
Time saving is another considerable gain from collaborating with a third party logistic company. While you outsource operations of your ecommerce business, you will have more time to expand your core business instead.
Expertise and resources
3PL providers bring a wealth of specialized knowledge and resources to the table that are advantageous for optimizing supply chain processes. Their skills in logistics and management can be used as ongoing support, ensuring regular improvements, access to cutting-edge technology without any internal administration structure needs.
3PL providers offer more services apart from standard fulfillment.
3PLs offer different value added services apart from standard fulfillment, which includes freight forwarding and custom packaging. These assets help streamline shipping procedures, while also improving customer satisfaction due to their expertise, even providing customer service.
Expansion opportunities
Working with a 3PL is an excellent way to expand your ecommerce store into new and rapidly growing markets in Europe or other continents, because they will probably already have a logistics network there. Teaming up with a 3PL allows for greater inventory flexibility. This can lead to product line expansion without having concerns about stock availability constraints.
Potential drawbacks of using 3PL services
You should also consider the potential drawbacks before your online store outsources its logistics to a third party. Common drawbacks include a loss of control and hidden fees.
Loss of control
Businesses can experience decreased control when they outsource their logistics operations to a 3PL provider, since this entails entrusting inventory and supply chain management processes. To make sure expectations are met between both parties, clear guidelines must be put into place with open communication established. This helps prevent any confusion while also ensuring an effective partnership overall.
Costs and Hidden Fees
When it comes to costs, businesses partnering with a 3PL need to be mindful of potential fees such as storage and transport. While a collaboration can lead to cost savings in some areas, any additional expenses should still be considered when making the decision. Make sure to examine the contract terms before you enter a partnership.
Compatibility with business needs
Businesses should be mindful of the potential compatibility issues when employing 3PL services, such as their inability to meet your organization's requirements or integrate with existing systems. If you operate in an industry with specialized demands and/or is highly regulated, standard third-party logistics providers may not provide sufficient solutions. To ensure successful coordination between both parties, businesses must evaluate various criteria, like profiency, warehouse locations and technological capabilities for integration purposes.
Choosing the right 3PL for your business
When making a selection, it's essential to review potential 3PL partners based on their standing, scope of services provided, technology capabilities and compatibility with your organization. Assessing these factors can help you find the right partner that has what is needed for long-term support and success in meeting supply chain goals as well as business expansion objectives.
An ideal 3PL provider can adapt the partnership as your online store grows.
It is also important to consider customer service quality offered by the 3PL provider along with its scalability options and how they match up against corporate culture requirements. An ideal fit will be able to adapt alongside your company growth while delivering necessary resources or expertise so you are set up for successful outcomes all round.
Assessing expertise and services offered
When selecting a 3PL provider, it is crucial to consider their proficiency in logistics and supply chain management as well as the services they can offer. It would be beneficial if the chosen provider has expertise of your type of products or industry you are operating in.
Location and network of warehouses
When picking the right 3PL provider for your online store, an important aspect to consider is their location and network of warehouses. Through partnering with a distributor possessing several fulfillment centers across Europe, you can expedite shipping times, cut expenses for taxes or fees at borders, as well as evade shipping delays.
Technology and integration capabilities
When selecting a 3PL, technology and integration abilities should be considered. The provider needs to have the appropriate tech resources to ensure success for both parties. This includes being able to integrate with existing systems, offer real-time tracking insight and automated processes.
Scalability, reliability and customer service should be taken into account when choosing a partner.
Scalability, reliability, and customer service are important features that must also be taken into consideration when assessing potential partners. Flexibility is key in inventory management of your products to always remain accessible to customers, even during variations in demand.
Implementing and managing a 3PL partnership
Effective management of a partnership with a 3PL provider is essential to reap the most benefits from your collaboration while avoiding risks. The best way to do this involves developing open communication and laying out expectations for both parties right away so that there are no misunderstandings about what each expects in terms of performance or outcomes.
Setting expectations and establishing communication
To maximize the effectiveness of your 3PL provider partnership and sustain business growth, it is paramount to establish open communication channels with clear expectations. Think of meetings, phone calls, emails or video conferencing. All of these are great ways that can be used to discuss mutual objectives and make sure both parties understand each other's requirements throughout the duration of the collaboration.
Monitoring performance and metrics
It is important to continuously measure and track performance metrics in order to make sure that your 3PL partnership meets its objectives. Metrics such as on-time shipping rate, delivery accuracy, inventory correctness of orders received within time limits should be regularly monitored as these can help identify any discrepancies or issues quickly so they can be fixed. Tracking transportation/shipping costs and warehouse expenses are also essential for evaluating the success of the partnership with the 3PL provider.
Regularly reviewing statistics gives you insight into the success of the collaboration.
Regularly reviewing those key statistics allows you to evaluate how successful this collaboration has been while highlighting areas where improvements might need implementation ensuring a better quality service from said company for your business's benefit.
Adapting and evolving the partnership
Your 3PL provider should be seen as a valuable asset to your ecommerce business, helping you meet your objectives of growth and expansion. Adjusting the scope of services when needed could involve utilizing new technologies or processes, so both parties can benefit from these changes in an efficient manner.
Summary
Ultimately, when partnering with a 3PL provider, there are many benefits for an ecommerce business such as cost and time efficiency, as well as access to specialized knowledge and resources. This gives your online store the ability to expand. It is important that one assesses any potential drawbacks before picking their preferred provider.
Examining expertise levels at certain warehouses along with pertinent technology integrations can help make this decision easier. By leveraging a successful partnership between your company and its 3PL partner, you will have higher customer satisfaction while simultaneously improving your supply hain.
Frequently asked questions
Some frequently asked questions about third-party logistics (3PL) are:

What is a 3PL provider?
A third-party logistics provider is capable of providing full supply chain management, from warehousing and inventory control to handling freight and return goods. Through such services, ecommerce companies are able to streamline their operations while saving both time and money. This can involve receiving items for stocking, shipping out orders efficiently and executing returns when necessary. All in all, this makes 3PLs a valuable asset for any online business looking to maximize its efficiency across the entire supply chain process.
Is Amazon a 3PL company?
Yes, Amazon is a 3PL provider. Its Fulfillment by Amazon and Amazon Multi-Channel Fulfillment services can be classified as 3PL providers, handling orders placed on Amazon.com and other channels.
Is DHL a third-party logistics provider?
DHL is widely recognized as a third-party logistics provider. This company allows customers to have full visibility of their orders at each stage along the supply chain so they can keep track of shipments. It offers real-time updates to ensure goods arrive on schedule and undamaged. DHL provides an overall trustworthy service, which guarantees end users' satisfaction through its award winning services in third party logistics delivery.