Webador expands further in Europe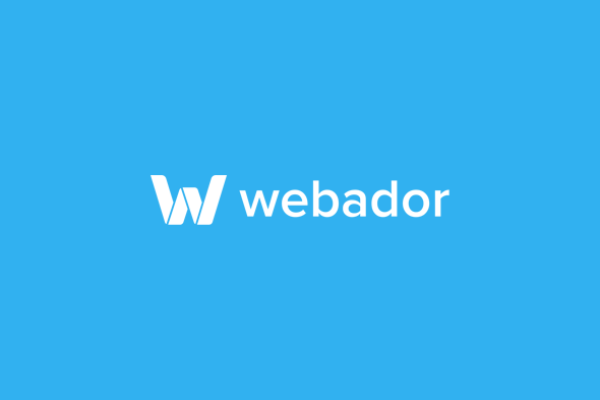 Webador, the international brand name of Dutch website builder JouwWeb, is slowly expanding across Europe. The ecommerce software solution has released a French version of its service and is currently busy launching Webador.be, to better serve the French-speaking part of Belgium.
Things look well for JouwWeb, which was founded in 2010 as a service to easily build websites. In 2018, the company decided to focus more on ecommerce by enabling customers to start their own online store using the JouwWeb software. For better visibility across Europe, JouwWeb launched its international brand Webador.
20,000 online shops built with Webador
This week, JouwWeb reached the milestone of 50,000 active paying users. And as of today, 20,000 online shops are built by Webador users. And that number keeps increasing, co-founder Wouter Twisk tells Ecommerce News Europe. "About 50 percent of new registrants are actively looking for the ecommerce features we offer."
For a year, our focus is on internationalization.
"We have been focusing on internationalization for a year now, but we also keep growing rapidly in the Netherlands", Twisk explains.
Webador launches French website
In June last year, JouwWeb launched its international brand Webador, which was aimed at the English and German speaking part of Europe. Now, there's also a version available for French-speaking entrepreneurs. Part of the company's accelerated growth comes from Webador, which attracted 10,000 new customers.
"That's about 20 percent of our total customer base. The fact that we have reached 10,000 international customers within a year shows that we can still grow a lot internationally", Twisk comments.
Webador attracted 10,000 customers within a year.
Growing faster than the rest of the market
The outbreak of the corona crisis already resulted in a significant increase in demand for JouwWeb's ecommerce software in March 2020. Since then, the company has been working behind the scenes to further improve its software. "Thanks to our new features, we are increasingly able to reach our target group. As a result, we have recently grown faster than the rest of the market."
Webador users can soon expect a PayPal integration and better product filtering. Although our average customer has a small webshop, there was still a lot of demand for feature filters. Search results can now be filtered by color, brand, and price. For a wine seller, such a feature can quickly make a big difference."
Dutch and Belgian customers can also choose to ship to certain zip code areas, which could be especially interesting for deliveries by local retailers and restaurants. In addition, JouwWeb now offers integrations with all major accounting software providers.