Mirakl secures 100 million euros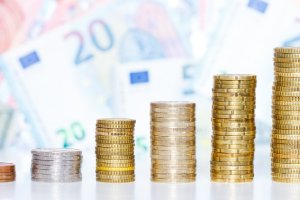 Marketplace solution provider Mirakl has secured 100 million euros in debt financing. The funding will be used to enhance its technology and to finance acquisitions. The company was already valued at over 2,92 billion euros in 2021, after a Series E funding round of 468 million euros.
Mirakl is a French marketplace solutions provider. Customers can create and manage marketplaces with its SaaS solution. It was founded in 2012, and since then has raised close to 1 billion euros in funding.
Supplementing cash position
The company's previous funding round took place in 2021, where it raised 555 million dollars (468 million euros). Last year, the company announced a recurring revenue of 87.44 million euros (100 million dollars) in 2021. At that time, Mirakl was valued at 3.1 billion euros.
'The funding will be used for investments in Mirakl's technology and future acquisitions.'
Now, Mirakl announces the signing of a 100 million euros revolving credit facility. This supplements the company's cash position. The funds will be used to finance growth, by investing in Mirakl's technology and completing acquisitions.
'Milestone demonstrates financial strength'
"This latest debt financing is an additional milestone demonstrating Mirakl's financial strength and greater financial maturity", said Adrien Nussenbaum, co-founder and co-CEO of Mirakl. "Through the RCF, we will be able to carry out M&A transactions that will further strengthen Mirakl's technological progress and the success of our customers' marketplaces."
'The facility provides us with resources to meet ambitions for growth and development.'
"We are proud to announce the signing of this RCF, which reflects the confidence of our banking partners in supporting our long-term growth strategy. This facility, with its flexible terms and competitive conditions, provides us with additional financial resources to meet our strong ambitions for growth and development", said Eric Heurtaux, Group CFO of Mirakl.